Synopsis
A young Bulgarian music prodigy persuades Kelly and Scotty to help him defect -- then accuses them of kidnapping him.
[Location: Greece]
Guest Stars
Harold J. Stone (Zarkas), John Megna (Stefan), Arthur Batanides (Constantinos), Eleanor Sommers (Maria), Barney Phillips (Harris), John Goddard (Newton), Susan Carr (Liliana), Tim Pace (Officer), Jacques Denbeaux (Dimitrov), Gino Gottarelli (Asst. Detective), Michael Masters (Soldier)
Written by
Ernest Frankel
Directed by
Earl Bellamy
Original Airdate
9 October 1967
Want to review or rate this episode?
Send all submissions to ispy65@lycos.com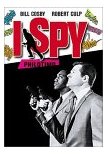 Currently available on DVD
(UPC: 14381983722)
Review