A concordance on the world of Kelly and Scotty, culled from the episodes, the 1994 film, the books and the comics -- the villains, the girls, the locales, the people in front of and behind the cameras...in short, all the things you ever wanted to know about I SPY.
(This is a work in progress.)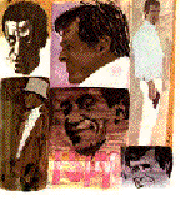 Each entry contains a source, either episode ("So Long, Patrick Henry"), book ("Masterstroke"), comic book (CB#1) or the reunion movie ("I Spy Returns"). The first John Tiger paperback is identified as I Spy#1. People, places, etc. that are in bold within an entry are themselves the subject of an entry. Cast and crew member names are italicized.
(entries, so far: 258)
I SPY A-Z copyright 2002-03, Jason Manning, All Rights Reserved