Robert Culp not only stars in but often directs and write scripts for I SPY. Born Aug. 16, 1931 in Berkeley, Cal., he attended four colleges before making his stage debut at 21 in Broadway's The Prescott Proposals, won off-Broadway honors for He Who Gets Slapped. A Clearing in the Woods made him a top stage star. In TV he starred in the series Trackdown, guest-starred in Rawhide, Wagon Train, wrote and acted in scripts for The Rifleman, Cain's Hundred, The Dick Powell Show. His motion picture debut was in PT 109, followed by Sunday in New York. By his marriage to former actress Nancy Wilner, he has four children, sons Joshua, Jason and Joseph, daughter Rachel. Divorced, Bob is now engaged to actress France Nuyen. Once a champion pole vaulter, he had to learn tennis for his role in I SPY.
-- Richard H. Heller, Who's Who in TV (1967)
According to IMDb, Culp was born in 1930. He was married to Nancy Ashe (?-1966), France Nuyen (1967-1970), Sheila Sullivan (1972-1981) and Candace Faulkner (1981-?), by whom he has another daughter.
Trivia
He was set to replace Larry Hagman as J.R. on Dallas when Hagman was locked in a contract battle with the producers of that show.
Culp starred as Texas Ranger Hoby Gilman in his first series, Trackdown, which earned the official approval of the Texas Rangers themselves.
Filmography
Sammy the Way Out Seal (1962-TV)
PT 109 (1963)
Sunday in New York (1963)
The Raiders (1963)
The Hanged Man (1964-TV)
Rhino! (1964)
The Movie Maker (1967-TV)
Bob&Carol&Ted&Alice (1969)
Columbo: Death Lends A Hand (1971-TV)
Hickey & Boggs (1972)
The Chill Factor (1972-TV)
Outrage (1973-TV)
Columbo: Double Exposure (1973-TV)
A Name for Evil (1973)
Houston, We've Got A Problem (1974-TV)
The Castaway Cowboy (1974)
Strange Homecoming (1974-TV)
The Banana Boat (1974)
A Cry for Help (1975-TV)
Inside Out (1975)
Sky Riders (1976)
Breaking Point (1976)
Great Scout and Cathouse Thursday (1976)
Flood! (1976-TV)
Spectre (1977-TV)
Cry for Justice (1977)
Last of the Good Guys (1978-TV)
Hot Rod (1979-TV)
Goldengirl (1979)
The Dream Merchants (1980-TV)
The Night the City Screamed (1980-TV)
Killjoy (1981-TV)
National Lampoon Goes to the Movies (1981)
Thou Shalt Not Kill (1982-TV)
Her Life as a Man (1984-TV)
Calendar Girl Murders (1984-TV)
Brothers-in-Law (1985-TV)
Turk 182! (1985)
The Key to Rebecca (1985-TV)
The Gladiator (1986-TV)
The Blue Lightning (1986-TV)
Combat High (1986-TV)
Big Bad Mama II (1987)
What Price Victory (1988-TV)
Silent Night, Deadly Night 3 (1989)
Voyage of Terror... (1990-TV)
Perry Mason...Defiant Daughter (1990-TV)
Columbo Goes to College (1990-TV)
Pucker Up and Bark Like a Dog (1990)
Murderous Vision (1991-TV)
Timebomb (1991)
That's Action (1991-narrator)
The Pelican Brief (1993)
I Spy Returns (1994-TV)
Voyeur (1994)
Panther (1995)
Xtro 3: Watch the Skies (1995)
Favorite Deadly Sins (1995)
Spy Hard (1996)
Mercenary (1997-TV)
Most Wanted (1997)
Wanted (1999)
Unconditional Love (1999)
Farewell, My Love (1999)
Dark Summer (2000)
Running Mates (2000-TV)
NewsBreak (2000)
Hunger (2001)
TV series
"Trackdown" (1957-58)
"I Spy" (1965-68)
"Greatest Heroes of the Bible" (1978)
"Women in White" (1979)
"Roots: The Next Generation" (1979)
"The Greatest American Hero" (1981-83)
"Lonesome Dove: The Series" (1992)
TV guest appearances
"You Are There" (1953), "The United States Steel Hour" (1958), "Star Tonight" (1956), "The Kaiser Aluminum Hour" (1956), "Zane Grey Theater" (1960), "Alfred Hitchcock Presents" (1957), "Wagon Train" (1962), "The Rifleman" (1962),"Naked City" (1963), "Johnny Ringo" (1960), "Rawhide" (1961), "The Detectives" (1961), "Bonanza" (1961), "The Chevy Mystery Show" (1960), "Tate" (1960), "Outlaws" (1960), "The Westerners" (1960), "The Americans" (1961), "87th Precinct" (1961), "Dr. Kildare" (1963, 1965), "Ben Casey" (1964), "Empire" (1963), "Combat!" (1963), "The Alfred Hitchcock Hour" (1963), "The Virginian" (1964), "The Outer Limits (1963), "The Great Adventure" (1964), "The Man From U.N.C.L.A." (1964), "Gunsmoke" (1964), "Mr. Novak" (1965), "Get Smart" (1968), "The Name of the Game" (1970), "Police Story" (1975), "The Love Boat" (1980), "Hardcastle & McCormick (1984), "Murder, She Wrote" (1986), "Hotel" (1986, 1987), "Highway to Heaven" (1987), "The Cosby Show" (1987), "Jake and the Fatman" (1987, 1991), "Matlock" (1987), "The Famous Teddy Z" (1989), "Doctor Doctor" (1989), "Who's the Boss?" (1989), "The Golden Girls" (1990), The Ray Bradbury Theatre (1990), "Dr. Quinn: Medicine Woman" (1993), "The Nanny" (1994), "Wings" (1994), "Walker, Texas Ranger" (1995), "Lois & Clark" (1995), "Burke's Law" (1995), "Everybody Loves Raymond" (1996, 1998, 1999, 2000, 2001), "Spy Game" (1997), "Viper" (1997), "Diagnosis: Murder" (1997), "Cosby" (1999-played Kelly Robinson in episode My Spy), "Chicago Hope" (2000), "Cleopatra: The film That Changed Hollywood" (narrator-2001)"The Chris Isaak Show" (2002), "Inside TVLand: African Americans in Television (2002), NBC 75th Anniversary Special (2002)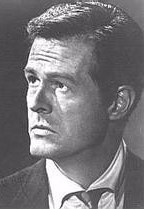 Bill Cosby was born in Philadelphia (July 12, 1937), quit school after 10th grade but got his high-school diploma in the Navy, later attended Temple U. as a football star. A part-time job as a bartender gave him a chance to show off comic talent to customers, who urged him to go professional, and in 1962 he left college to appear in New York's Gaslight Club. Other nightclub, TV appearances followed (twenty with Johnny Carson, seven with Jack Parr) and he made four records, two of which won Grammy Awards. I SPY marked his debut as an actor; he credits costar Bob Culp with coaching him so well that he won Emmys in 1966 and 1967 -- beating out Bob. Married to the former Camilla Hanks, Bill dotes on toddler daughter Erica, plans to take a year off in 1971 to complete his college education.
-- Richard H. Heller, Who's Who in TV (1967)
According to IMDb, Cosby earned a Doctorate in Education (Ed.D) from the University of Massachusetts. His albums have won seven Grammy Awards, and he won two more Emmy Awards for his performance in The Cosby Show. He and wife Camille had five children -- Erika, Erinn, Ensa, Evin and Ennis (deceased).
Filmography
To All My Friends On Shore (1971-TV)
Journey Back to Oz (1971-TV)
Man and Boy (1972)
Hickey & Boggs (1972)
Uptown Saturday Night (1974)
Let's Do It Again (1975)
Mother, Jugs & Speed (1976)
A Piece of the Action (1977)
Top Secret (1978-TV)
California Suite (1978)
The Devil and Max Devlin (1981)
Bill Cosby: Himself (1982)
In Remembrance of Martin (1986)
Leonard, Part 6 (1987)
Bill Cosby: 49 (1987)
Ghost Dad (1990)
The Meteor Man (1993)
The Unknown Marx Brothers (1993-TV)
Mo' Funny: Black Comedy in America
(1993-TV)
Jack (1996)
Bill Cosby: Mr. Sapolsky, with Love (1996)
4 Little Girls (1997)
Playmate Pajama Party (1998)
The Cosby Show: A Look Back (2002-TV)
Comedian (2002)
TV series
"That Was The Week That Was" (1964)
"I Spy" (1965-68)
"The Bill Cosby Show" (1969-71)
"The Electric Company" (1971-72)
"Fat Albert & The Cosby Kids" (voice-1972-79)
"The New Bill Cosby Show" (1972-73)
"Cos" (1976)
"Pinwheel" (1979)
"The New Fat Albert Show" (1979-84)
"Picture Pages" (host-1984)
"The Cosby Show" (1984-92)
"You Bet Your Life" (host-1992)
"The Cosby Mysteries" (1994)
"Cosby" (1996-2000)
"Kids Say the Darndest Things" (host-1998)
TV guest appearances
"The Andy Williams Show" (1964), "Sesame Street" (1969), "The Flip Wilson Show" (1970), "Reading Rainbow" (1983), "The Great Standups" (1984), "Motown Returns to the Apollo" (1985), "All-Star Celebration Honoring Martin Luther King. Jr." (1986), "A Different World" (1987), "The Arsenio Hall Show" (1990), "Happy Birthday, Bugs!: 50 Looney Years" (1990), "Ray Charles: 50 Years of Music" (1991), "Miles Davis: A Tribute" (1991), "The One, The Only...Groucho" (1991), "The Unknown Marx Brothers" (1993), "Mo' Funny: Black Comedy in America" (1993), "In A New Light '94" (1994), "Apollo Theatre Hall of Fame" (1993, 1994), "What Makes You Laugh?" (1995), "Classic Standup Comedy of Television" (1996), "Ruby Wax Meets" (1997), "Touched By An Angel" (1997, 1998, 1999), "Intimate Portrait: Phylicia Rashad" (1998), "The Kennedy Center Honors" (1998), "A Celebration of America's Music" (1998), "The Roseanne Show" (1998), "Becker" (1999)," Everybody Loves Raymond" (1999), "The King of Queens" (1999), "Playboy: The Party Continues" (2000), "The Oprah Winfrey Show" (2001), "Starz!: 10th Anniversary" (2001)," Inside TVLand: African Americans in Television" (2001), "NBC 75th Anniversary Special" (2002)
Albums
Bill Cosby Is A Very Funny Fellow Right! (1963)
I Started Out As A Child (1964)
Why Is There Air? (1965)
Wonderfulness (1966)
Revenge (1967)
To Russell, My Brother, Whom I Sleep With (1968)
Bill Cosby "Himself" (1982)
Hello, Friend: To Ennis With Love (1997)
20th Century Masters: The Best of Bill Cosby (2001)
Books
Bill Cosby's Personal Guide to Tennis Power: Or, Don't Lower the Lob, Raise the Net (1975)
Step in the Right Direction: Getting A Better View on Life (1981)
Fatherhood (1984)
Time Flies (1988)
You Are Somebody Special (1989)
Love and Marriage (1990)
Childhood (1991)
The Meanest Things To Say: Little Bill Books for Beginning Readers (1997)
The Best Way To Play: A Little Bill Book for Beginning Readers (1997)
The Treasure Hunt: A Little Bill Book for Beginning Readers (1997)
Money Troubles: A Little Bill Book for Beginning Readers (1998)
Super-Fine Valentine: A Little Bill Book for Beginning Readers (1998)
Shipwreck Saturday: A Little Bill Book for Beginning Readers (1998)
Congratulations! Now What?: A Book for Graduates (1999)
Little Bill Punch-Out Valentines (1999)
The Worst Day of My Life: A Little Bill Book for Beginning Readers (1999)
Hooray for the Dandelion Warriors!: A Little Bill Book for Beginning Readers (1999)
Little Bill: The Day I Was Rich (1999)
One Dark and Scary Night: A Little Bill Book for Beginning Readers (1999)
My Big Lie: A Little Bill Book (1999)
Kids Say the Darndest Things (1999)
The Day I Saw My Father Cry: A Little Bill Book for Beginning Readers (2000)
Cosbyology:Essays and Observations from the Doctor of Comedy (2001)
It's All Relative: A Field Guide to the Modern Family (2001)
The Other Side of Color (2001)
Bill Cosby on Fatherhood (1992)